Through the generous contributions of Angus "Mac" and Betty McDougall and Cliff and Vi Edom, the McDougall Center was able to renovate the photojournalism lab in the Missouri School of Journalism to create a physical space for the Center and a new Lab.
Only a glass wall separates the lab from the center, making possible a vibrant synergy between archive work, gallery displays and the day-to-day education of students. In this way, Mac's influence as a teacher continues to be felt not only through the archive of his work, but also in the intense interactions between faculty and students and among students during the dialogue and critique that are so much his hallmark. The layout of the remodeled space is designed to foster and enhance this educational approach.
McDougall Gallery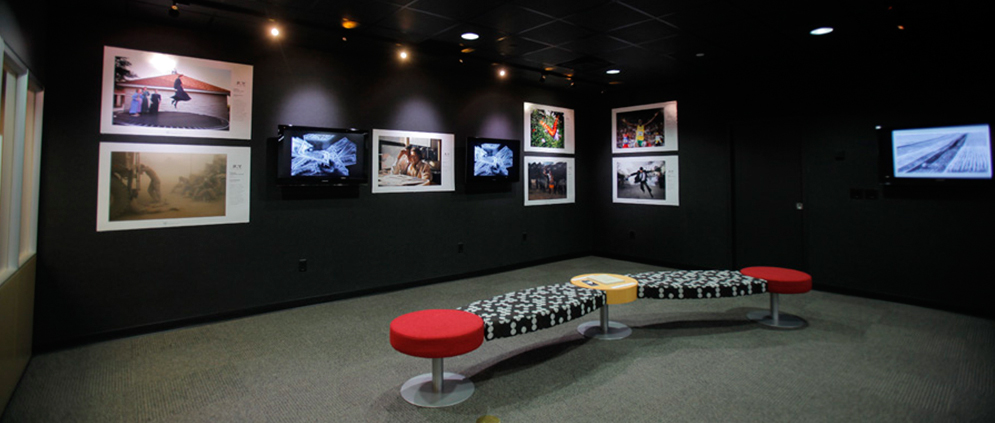 The gallery enables the Center to display the work in the McDougall Archive and partner Missouri Programs like the Missouri Photo Workshop, Pictures of the Year International and College Photographer of the Year, as well as the work of photojournalism students and visiting photojournalists. Through the gallery, we are able to reach out to the public and share the impact of seminal and socially relevant photojournalistic work.
---
Cliff and Vi Edom Photojournalism Lab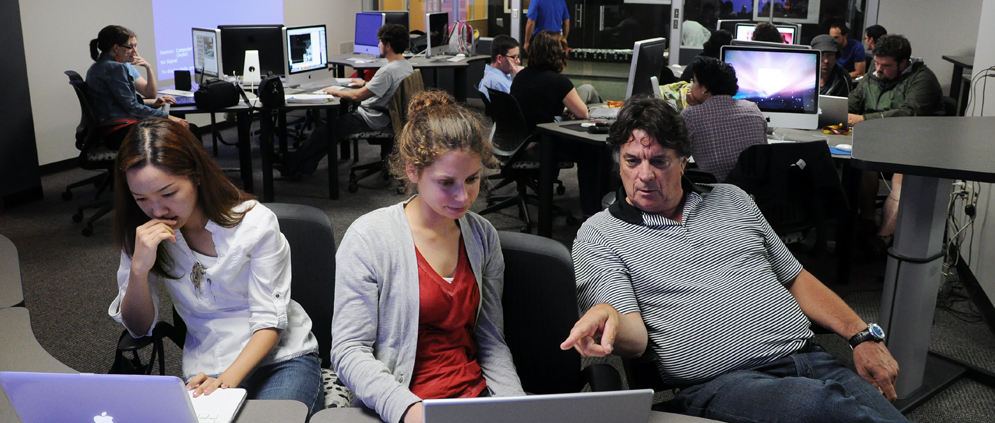 The new space presently consists of a computer lab equipped with the latest Adobe and video editing software. The lab also has high-end digital printers, a video recording room with a green screen and an equipment checkout locker. Space is allocated for a legacy darkroom, an audio recording room and video editing bays, which will be added as the center reaches its financial goals.